Beginner's Guide to Google Shopping Ads
If you are a retailer and you are currently not advertising in Google Ads, You are doing something very wrong. Shopping ads now account for more than 75% of ad spend in search, and I can only think of it growing in the years to come. One of the most significant advantages of Shopping ads is the intent of the user. He/She saw the product, its price and clicked on an ad. This user is much more likely to convert than anyone from another marketing channel.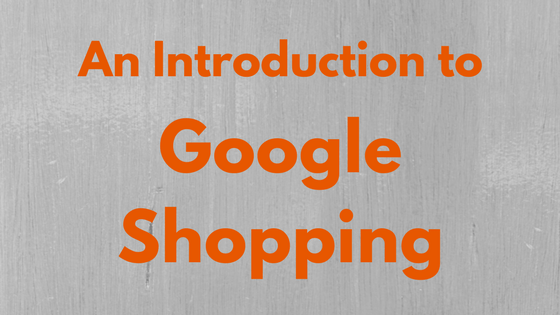 From a marketing point of view, Google Shopping ads is a unique campaign in the search network. Like regular search campaign, the ads are shown after a user searches in Google. But unlike a search campaign, you do not create an ad or a keyword. This is strange for most advertisers who grew up with keywords.

In Shopping Ads, Google decides when to show ads based on product data. Google gets product data from the product feed. Google reads through title, description and other useful data present in the feed and decides the search queries. Once Google decides on the search query, it creates an ad automatically from the feed. A Shopping Ad consists of a title, price, description, etc. to name a few and all of this information is present in the feed.

Unlike a popular misconception, Google Shopping is not at all related to display campaigns. People have this misconception due to the images present in Shopping Ads. Generally, you will find pictures in display ads. But display ads generally lack an intent.

You can target websites, pages or even users. But, these users have not yet expressed an explicit interest like searching in Google. Shopping Ads, on the other hand, is much more intent driven.
Key components of Google Shopping Ads
Product Title
Google allows 150 characters in the product title. The product title should accurately describe your product and must match the content on your landing page. You can always have a product title slightly different from the title on your landing page, but they should both describe the same product.

While creating Google Shopping ads, you will never define product title as Google picks it up automatically from the feed in Merchant Center. If you think you are not getting clicks or impressions, changing product title would an excellent first step. Google gives a lot of importance on the title while deciding on which searches to show ads. It is hence essential to have a good product title.
Product Image
An ideal product image should be attractive and descriptive of the product on offer. Although Google states a minimum resolution of 100x100 pixels for images (250x250 for apparels), it is prudent to submit a higher resolution in the feed. Watermarks, promotional texts or borders are not allowed and will result in product disapproval.

Google also accepts up to 10 additional image links where you can show the product in use. My recommendation would be to use as many images as you possibly have.


Product Description
Along with product title, product description plays the most crucial role in helping Google decide when to show ads. Your product description can be 5000 words long at max. Use this space to include potential keywords where you want to display ads.

Product description cannot be misleading and cannot contain any links to your store, sales information, other products, accessories or competitors.
Product Price
Two of the biggest mistake advertisers can make is not updating product price & not thinking about the competition while deciding the price. You can fix the first mistake by having a feed software which continuously updates the Merchant Center. The second one needs constant optimization while continually looking at your competitors.

Price is an important factor for users before making a click on shopping ads. My recommendation would be to ensure that the price is competitive always compared to competitors. One crucial thing to note here is that having the lowest price does not mean you have the top spot in Google Shopping. The algorithms are much more complicated and include ad relevance, seller history and so on.
Seller Name
You cannot optimize much here. Your seller name is defined when you create your Merchant Center. Don't overthink about Seller Name optimization. You should instead spend time fixing title and description.
Product Condition
Not many people know that you can sell used and refurbished goods in Google Shopping. Product status or condition is present in the feed.
The three available conditions are
new

used

refurbished
Product Ratings
The visual experience of seeing a highly rated product is significant.
Product ratings
increase your expected CTR significantly because of this. If you are selling a product which is being sold by multiple other merchants, your ad will have a product rating averaged out across sellers.
E.g., you are selling an iPhone X, and the product has a 4.9 rating in your store. Another seller also sells the same product and has a rating of 4.7. The final product rating shown in your ad will be an averaged out rating from both stores.
Product ratings are not available by default. You first have to get approval from Google. You can
signup for the program here.
There are three ways of sharing reviews with Google.
1.Uploading feed via Google Merchant Center
If Google approves you for product ratings, you can upload the reviews feed in your merchant center. you can follow this article for more details.
2.Using a reviews aggregator
There are a bunch of Google-approved product rating aggregators. If you are already working with them, ask them to submit your reviews to Gooogle.
3.Google Customer Reviews
Google customer reviews are in my opinion, the easiest way to do product ratings. The idea is straightforward. You have to implement a javascript code in your checkout page. The javascript code will enable Google to contact your customers and collect feedback from them. Google can then use this data to show product rating in your ads.
Merchant Promotions
It is alarming how so few advertisers use Merchant promotions. Merchant promotions increase the click-through rate significantly for your ads. Most of the advertisers already have some promotion running in their stores at any given time. Failing to advertise these offers in my mind is a crime.

Unlike product ratings, you do not need approval from Google before starting a merchant promotion. You can create promotions once you have approved products in your merchant center. Three types of merchant promotions are available.
Discounts: Percent off, cash back, buy one get one free, or buy one get 2nd at some percent off.
Gifts: Free item or gift card for a specified value.
Shipping: Free or discounted shipping.
You cannot, however, have coupons or discounts only for some people. E.g., you cannot have discounts just for first-time users, repeat customers, women or men, etc.
Seller ratings
Seller ratings are a score out of 100 given to sellers. Please note that seller ratings are provided for your website or domain whereas product ratings are for a product. The easiest way to get seller ratings is via Google customer reviews.

With a simple code addition, Google will start collecting data from your users. Seller ratings can also show automatically from Google's review partners as well. But it would be prudent to take matters into your hand than rely on a third party.
Supported Countries
Google shopping is a particular type of search campaign. It needs an active Google merchant center to work. Due to rules and regulations across different countries, Google currently offers Google Shopping only in a limited number of them.
Supported Countries in Africa
Supported Countries in Asia
Hong Kong
India
Indonesia
Israel
Japan
Malaysia
Philippines
Saudi Arabia
Singapore
South Korea
Taiwan
Thailand
Turkey
United Arab Emirates
Vietnam
Supported Countries in Europe
Austria
Belgium
Czechia
Denmark
France
Germany
Ireland
Italy
Netherlands
Norway
Poland
Portugal
Russia
Spain
Sweden
Switzerland
Ukraine
United Kingdom
Supported Countries in North America
Canada
Mexico
United States
Supported Countries in Oceania
Supported Countries in South America
Argentina
Brazil
Chile
Colombia
If you are a retailer who sells across many countries, You would need to set up a different feed for every one of them. There are a few extra things to consider once you have decided to target your shopping ads.
Supported Languages
More often than not a country will support multiple languages. E.g., the United States supports ads in English, Spanish as well as Simplified Chinese. If you want to target all users, you will have to create translated product feed with language-specific landing pages. You can always get away with creating just an English feed, but it is recommended to create feeds for different languages.
| Country | Language |
| --- | --- |
| Argentina | Spanish; English |
| Australia | English; Simplified Chinese |
| Austria | German; English |
| Belgium | French; Dutch; English |
| Brazil | Portuguese; English |
| Canada | English; French; Simplified Chinese |
| Chile | Spanish; English |
| Colombia | Spanish; English |
| Czechia | Czech; English |
| Denmark | Danish; English |
| France | French; English |
| Germany | German; English |
| Hong Kong | Traditional Chinese; English |
| India | English; Hindi |
| Indonesia | Indonesian; English |
| Ireland | English |
| Israel | Hebrew; English |
| Italy | Italian; English |
| Japan | Japanese; English |
| Malaysia | English; Simplified Chinese |
| Mexico | Spanish; English |
| Netherlands | Dutch; English |
| New Zealand | English |
| Norway | Norwegian; English |
| Philippines | English |
| Poland | Polish; English |
| Portugal | Portuguese; English |
| Russia | Russian; English |
| Saudi Arabia | Arabic; English |
| Singapore | English; Simplified Chinese |
| South Africa | English |
| South Korea | Korean; English |
| Spain | Spanish; English |
| Sweden | Swedish; English |
| Switzerland | English; German; French; Italian |
| Taiwan | Traditional Chinese; English |
| Thailand | Thai; English |
| Turkey | Turkish; English |
| Ukraine | Ukrainian; Russian |
| United Arab Emirates | Arabic; English |
| United Kingdom | English |
| United States | English; Spanish; Simplified Chinese |
| Vietnam | Vietnamese; English |
Supported Currencies
It is recommended to have a local currency feed while targeting a different country. Luckily Google has a built-in currency conversion algorithm if you do not have a local currency feed.

E.g., You are targeting India where the local currency in INR (Indian Rupee). Your products and feed have USD as their currency. Google will auto convert the prices to INR for you.
| Country of sale | Supported currencies |
| --- | --- |
| Argentina | Argentinian Peso (ARS) |
| Australia | Australian Dollar (AUD) |
| Austria | Euro (EUR) |
| Belgium | Euro (EUR) |
| Brazil | Brazilian Real (BRL) |
| Canada | Canadian Dollar (CAD) |
| Chile | Chilean Peso (CLP) |
| Colombia | Colombian Peso (COP) |
| Czechia | Czechian Koruna (CZK) |
| Denmark | Danish Krone (DKK) |
| France | Euro (EUR) |
| Germany | Euro (EUR) |
| Hong Kong | Hong Kong Dollar (HKD) |
| India | Indian Rupee (INR) |
| Indonesia | Indonesian Rupiah (IDR) |
| Ireland | Euro (EUR) |
| Israel | Israeli New Shekel (ILS) |
| Italy | Euro (EUR) |
| Japan | Japanese Yen (JPY) |
| Malaysia | Malaysia Ringgit (MYR) |
| Mexico | Mexican Peso (MXN) |
| Netherlands | Euro (EUR) |
| New Zealand | New Zealand Dollar (NZD) |
| Norway | Norwegian Krone (NOK) |
| Philippines | Philippine Peso (PHP) |
| Poland | Poland Z_oty (PLN) |
| Portugal | Euro (EUR) |
| Russia | Russian Ruble (RUB) |
| Saudi Arabia | Saudi Riyal (SAR) |
| Singapore | Singapore Dollar (SGD) |
| South Africa | South African Rand (ZAR) |
| South Korea | South Korean Won (KRW) |
| Spain | Euro (EUR) |
| Sweden | Swedish Krona (SEK) |
| Switzerland | Swiss Franc (CHF) |
| Taiwan | New Taiwan Dollar (TWD) |
| Thailand | Thai Baht (THB) |
| Turkey | Turkish Lira (TRY) |
| Ukraine | Ukrainian Hryvnia (UAH) |
| United Arab Emirates | United Arab Emirates Dirham (AED) |
| United Kingdom | British Pound (GBP) |
| United States | US Dollar (USD) |
| Vietnam | Vietnamese Dong (VND) |
Advantages of Google Shopping
Better ROAS than other campaign types
Generally speaking, Google Shopping ads will outperform all other ad types in Google Ads in both return on ad spends as well as conversion rate. There are exceptions as always. Maybe your brand campaign will have a better conversion rate. We are however focusing on generic searches here.

There are multiple reasons for better performance. But the main reason is that the customer is well aware of the product details before the click. In a search campaign, price or how the product looks might not be completely transparent. In Shopping ads, however, a user can see the product image and price before clicking the ad.

The clarity in price and product help filter out irrelevant clicks. Users who click on the ads will be much more likely to convert.
Let us take an example. You can see clearly from the image above that the shopping ad conveys more clarity about what the user can expect compared to the search ad.
Better users
You would see a lot higher bounce rate or reduced interaction with the website in search campaigns compared to shopping campaigns. Shopping campaign users are not surprised by the price or by how the product looks. They will instead spend their time comparing or moving further in the purchase funnel.
Ads are easier to create
One of the main reason why Google started Shopping Ads was due to the difficulty retailers faced while creating search campaigns. In a traditional
search campaign
, one has to define keywords and ads. Imagine the horror faced by retailers who have 1000s of products. They needed a better solution.
Google Shopping completely avoids the need for keywords. A retailer can upload their inventory to
Google Merchant Center
to start Shopping Ads. Since the inventory in some form was always available to them, Uploading it to the Merchant Center was no difficult task.
One cannot, however, upload any data to the Merchant Center. Google has specified compulsory fields like price, image link, title, etc. Uploading product data, however, is much easier than creating ads and keywords for every single product.
Broader reach than other campaign types
Marketers are smart people. But not even the most intelligent marketer can guess all the relevant searches a user can make to find a product. Google on the other hand with their advanced algorithms and multiple experiments can show relevant ads to these searches. This technological supremacy results in a much broader reach of shopping ads compared to a search ad.
E.g., I searched for "best shirt for wedding". The ads I saw in Google Shopping does not have anything related to a wedding in their product titles. But the ad was relevant to me. There will be thousands of other searches where Google will find relevant products from your inventory automatically.
Lower CPC
As a rule of thumb, shopping campaigns will be cheaper than search campaigns. Why is it cheaper though?. In an ideal world full of smart marketers, shopping ads should be expensive. Shopping ads convert better than search, and it would, therefore, be prudent to increase their bids. The answer lies with ad relevance.

Google has an ad relevance cut off for showing ads. You might have experienced this while advertising for a keyword showing no ads. Logic says that since you are the only advertiser and hence should be able to show ads for pennies. But the truth is many advertisers are trying to display ads, but none are crossing the threshold Google has set for search campaigns. Crossing this threshold in shopping ads is relatively more comfortable. Hence you get a lot of shopping ad clicks with relatively low CPCs while at the same CPC, your search ads might not even appear.

Another reason is that most advertisers do not have similar targets for search and shopping ads. They are ready to spend a premium on search ads. The main reason for this is that once you attain excellent impressions share in shopping ads, it is challenging to get more clicks. The clicks plateau even with ever increasing CPCs. It is hence much more prudent to invest this extra budget in search campaigns instead of shopping campaigns.
Mobile friendly
I am not saying regular text ads are not mobile friendly. Google have spent considerable time and effort in making sure the ads look brilliant in all devices. But the fact remains that Shopping ads seem better in mobile devices. In an increasingly mobile-first world, Investing in Shopping ads should be your priority as a retailer.
Automatically updated
Imagine search ads being the only ad type in Google Ads. You create 1000s of ads for all your products. Then their prices change. You would have to change every single ad manually. Google Shopping on the other hand, automatically reflects any price change in your products.

The only condition is that you routinely update your feed in Merchant Center with the updated price. Price is not the only thing you would want to change regularly in Merchant center though. It is highly recommended to change the title and description to reflect any updates to the product.
Disadvantages of Google Shopping
Cannot target keywords
The most significant disadvantage of Google Shopping is ironically one of its significant advantages. Google shopping does not require keywords. The ads are run automatically based on what Google thinks will work best for a product based on its title, description, etc.

What if you want to show a shopping ad to a particular search query?.

Google shopping does not give you an option to do so. Sure, you can add this exact search query in the product title or description and hope Google shows the ad. But there is no sure shot way of displaying an ad for a given search query.
Optimization is harder
When you have 1000s of products, optimization is always going to be a nightmare. Most advertisers are unaware of the potential optimization in their account due to the sheer size of Google shopping.

E.g., If you have a store with 500 products, Ideally you need to have 500 product groups. Having a unique product group for each product will help you optimize campaigns at a product level. However, very few advertisers attempt single product ad groups.
Managing campaigns is harder
If you attempt an excellent level of optimization in Google shopping, you will find that maintaining the campaigns is a nightmare. You would need to add new products to your shopping campaigns constantly. You have to pause or unpause products based on their availability. Change bids based on how each product is working, etc.
Prerequisites for Google Shopping
Since Google Shopping is a particular type of search campaign, Creating a campaign has some prerequisites.

Let us look at them one by one.
Create a Feed
A feed consists of multiple products and their information in a specified format. Google reads the product data from a feed. If you are planning to target multiple countries, you will have to create a different feed for each one of them. The format required by Google includes price, title, brand, description, etc. There are some fields which are compulsory and some optional.
Upload Feed to Merchant Center
Google Merchant Center is the place where Google stores all the information about a website. Think of Google Merchant Center as a database of all your products. Google's data team verifies whether the feed uploaded by you satisfies the Shopping policies and either approves them or disapproves them.

Most of the verification is semi-automated, and you might sometimes find irregularities. You can solve these problems by talking to the Google Merchant Center Support team. We have written an article which explains how to create a merchant center.
Google reviews the feed and approves products
Google has strict policies on the type of products allowed as well as minimum data required. If you do not follow these policies, Google can disapprove your products. There is an added danger that multiple policy violations can result in the Merchant Center itself might get banned.

Once you have linked Merchant Center and Google Ads, you can easily create a shopping campaign.
Step by Step instruction on how to create a Google Shopping campaigns
Once you have decided on bids and budget and various other parameters, it is time to create a shopping campaign. Let us look at how it is to create a campaign in Google Ads.

We will later explore better ways of creating a shopping campaign via AdNabu.
You can create a new campaign by clicking on the (+) button on the campaigns tab. The process for creating any campaign is the same and starts here. You might not see the campaigns tab if you are already inside a campaign. Ensure that you either click on all campaigns or any of campaign types to exit out of this scenario.
Step 1: Select a goal
Google has predefined types of campaigns based on your business objective. E.g., for sales, Google recommends either of search, shopping or display. You can either click on sales, leads, website traffic or create a campaign without a goal's guidance.

I recommend clicking on the last option - create a campaign without a goal's guidance.
Step 2: Select Shopping campaign
An obvious step. We are here to create a shopping campaign.
Step 3: Select your merchant center

If your merchant center is already connected, You will get an option to select that in this step. A merchant center can have feeds targeting multiple countries.

Here you choose your target country as well. Please note a shopping campaign can only have a single target country. If you have multiple countries to target, you have to create various campaigns.
Step 4: Select Standard Shopping campaign
There are two types of shopping campaigns. Smart Shopping and Standard Shopping. Smart Shopping strips away a lot of features but automatically targets audiences in Display, Youtube & Gmail.

We will discuss how to create a smart shopping campaign later. But here let us focus on the standard campaign. We will explain the difference between these two campaign types in detail as well.
Step 5: Campaign Name
Based on your choices earlier, Both the Merchant Center and target country will be automatically selected in this step. The campaign name need not have any specific meaning, but my recommendation would be to use the country of targeting in the name. You can also add Brand names if this shopping campaign only focuses on a particular brand. a few examples of proper campaign names

US Nike Shoes - This campaign only targets Nike shoes
US Puma Shoes - This campaign only targets puma shoes
Step 6: Bidding & Budget
There are three components in this step. First is the bidding strategy. For beginners, I would recommend manual CPC or maximize clicks. Manual CPC setting allows keeping a check on the amount you pay per click. It is recommended to select the enhanced CPC option while running manual CPC. Maximize clicks is better if you know that you need to spend a specific budget but are not sure about the bid values.

Estimating the budget is harder for beginners. If you have no experience of running shopping ads, you can start as small as $30 daily or $1000 monthly budget. Please note the budget value you enter in Google Ads is always a daily value.

The default option for campaign priority is low and the recommended setting.
Step 7: Targeting and Scheduling settings
Networks:
By default, search partners are included in the shopping campaign. Search partners are usually good sites who use Google Search on their site and will convert more or less at the same rate as Google. My recommendation would be to select this option.
Devices:
If you do not have a strong reason to not show ads on individual devices, Select all devices for targeting. In an increasingly mobile-first world, ignoring mobile devices would do more harm than good. If you think your site is not mobile friendly, fix that. If you think desktop customers would convert more, add a device level adjustment for that. But do target all devices.
Locations:
Even if you do not select any location in this field, your ad will still be limited to the target country of the campaign. Location is useful if you want to target specific areas of a country. E.g., If you're going to run shopping ads only in New York, you can select the state here. Please note, selecting a location outside of the target country will not affect the campaigns. E.g., If you choose London as a location, but your target country is the US, you will not show any ads.

If you are a serious advertiser, start dates and end dates should not matter to you. You should be advertising all day every day. If for some reason you want to schedule your campaigns, you can do so here.
Step 8: Create an Ad Group
There are two options available for shopping ads. Product Shopping and Showcase shopping. Product shopping leads customers to a product-specific landing page whereas Showcase shopping is more about a category. Select product shopping in this step.

Similar to the campaign name, you need to define an ad group name which conveys the products inside it. If the ad group targets a single product, write the id or the product name as the name. If the ad group targets a category, write that as a name. We at AdNabu create single product ad groups and name our campaigns based on products.
Based on your keyword research, you can specify your bid amount. The bid is the last step of campaign creation. You might have wondered why Google did not ask you which products to target while creating the campaign. By default, all products are live in the campaign. If you wish to restrict the number of products, you can finish the campaign creation and change the product groups to restrict ad targeting.
Conclusion
Shopping ads now account for more than 75% of ad spend in search. One of the most significant advantages of Shopping ads is the intent of the user. He/She saw the product, its price and clicked on an ad. This user is much more likely to convert than anyone from another marketing channel.
About AdNabu
AdNabu helps improve sales in Google Ads. if you are running search, shopping or display campaigns in Google Ads, Our software will be able to increase your sales. Sign up today for a 14 day Free trial