Google Ads (AdWords) for WooCommerce
Google Ads for WooCommerce
2018 Dec. 31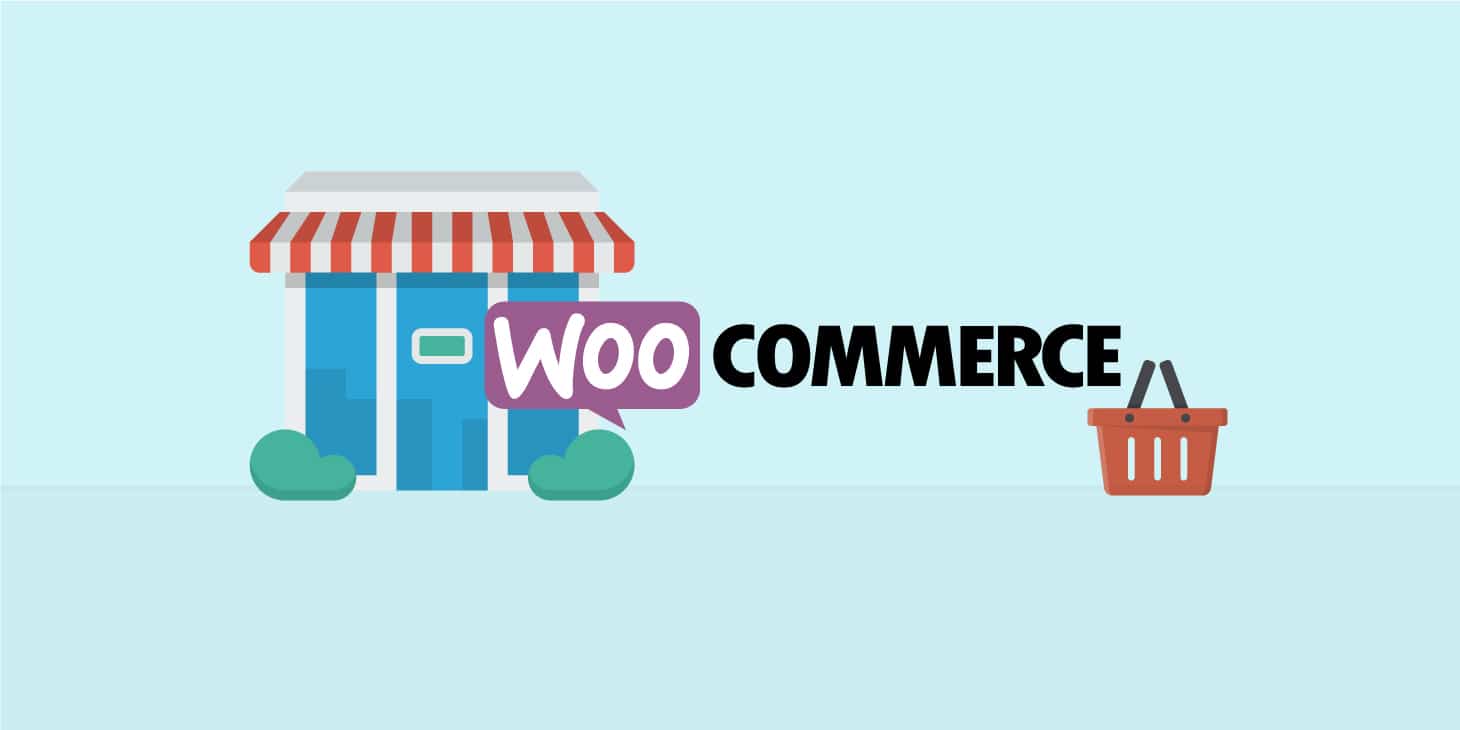 Are you planning to get started with selling some products or services online? WooCommerce could be the perfect launch pad for you!
But wait, what is WooCommerce?
WooCommerce is a free WordPress plugin which turns your existing WordPress site into a fully functional online store. Automattic Inc, a well-reputed web development corporation, designed WooCommerce; and they maintain WooCommerce.
WooCommerce enables you to sell online at the convenience of a few clicks, and some maintenance now and then. While WordPress lets you set up a website in minutes, WooCommerce helps you turn that website into a quality e-commerce store. You can build your inventory ranging from physical products (apparels, cosmetics, etc.) to digital copies (e-books, music, etc.) and services (advocacy, carpentry, etc.) as well. Not just this, you can seamlessly integrate billing, taxing, and shipping as well.
WooCommerce is one of the very few e-commerce enabling platforms that offer you flexibility in customizing your website (WordPress site/e-commerce store). WooCommerce is so famous that it hosts close to 40% of all the e-commerce websites that are on the internet today. 
We will get into more details of WooCommerce, and it's functionalities later in this article. But before that, let us weight some aspects of WooCommerce that make it one of the best solution to getting started with online sales.



Why?
WooCommerce was first launched in 2011 by Automattic, and since then, the plugin has gone through some rapid developments to accommodate the varied needs of users. And to be very honest, WooCommerce is one of the fastest evolving tools in the recent time. That is evident in the popularity WooCommerce has gained in just seven years.
WooCommerce is an open-source, free-to-use plugin just like WordPress. But truth be told, the functionalities, service, and support are no less than any premium app. You can download the plugin from your WordPress plugins page. You don't need any extensive coding background either. WooCommerce is for everyone.
Below are some of the features of the WooCommerce plugin for WordPress:


Instant Installation and Simple Setup:
Like we just discussed, you can install the Wooommerce plugin with ease from your WordPress plugins page. And after you install the plugin, you will get a guided tour by WooCommerce's Setup Wizard. You have to input your store details, payment, and shipping methods.
Tailor-made Features for eCommerce:
WooCommerce is packed with some handy tools & features that can help drive your new eCommerce store to success.


Store Management:


Diverse product inventory: 
You can sell your own physical and digital products, affiliate products, or even services using WooCommerce.

There is no limit on the number of products you can have in your inventory. Neither is any limit of marketing collateral such as product images, etc. that you can upload.

You can organize your product inventory by adding attributes, categories, and tags to all your products. You can quickly sort through your products based on their availability, brand, color, delivery time, GTIN, gender, size, etc.

You can also include product ratings, customer ratings, customer reviews, testimonials, etc. on your product pages. You also have an option to showcase your "Verified Owner" badge on your website.

Set up the payment process with easy integrations with Stripe, PayPal, Credit Cards, Bank Transfers, Cash-on-Delivery, etc.

Automate shipping options based on customer's delivery address.

Track the orders and refunds with one-click processes. You can also enable guest checkout for users who haven't registered on your website.


User Experience:
You can offer a very pleasing user experience by enabling users to filter and sort your products as per their requirement (average rating, product popularity, and pricing, etc.)

You can cross-sell and up-sell products by embedding similar products on all your product pages. You can also provide a checkout option on all pages as well.

WooCommerce also lets you modify the currency, language, unit of measurement, etc. dynamically based on the location of the visitor. Shipping and tax calculation can also be approximated based on the user location.

Read more about WooCommerce features. 
All in all, WooCommerce is a one-stop plugin for all your eCommerce requirements. No doubt, you might find a feature or two missing. But you needn't worry. WooCommerce also supports third-party extensions, plugins, and themes which extend the functionality of your store. You can also customize the WooCommerce by editing the code fragments. But be 
aware that you got to be very sure with the changes you make. If you don't have a background in coding, or a technical team to guide you, I recommend not to go ahead with editing the code.

Let us quickly sum up what we have discussed till now. WooCommerce offers you everything that you would need to set up an e-commerce store. Be it a beginner or a pro; you can get on the top of things with ease.

This is pretty much of what WooCommerce is, and all the features it offers. Now we will learn to set up your e-commerce store using WordPress and WooCommerce.

How to set up a WooCommerce Store?

As it must be evident by now, WooCommerce is a plugin that works with any website that is hosted WordPress. Which means you need to have a WordPress account and a website to install WooCommerce plugin and take advantage of it.

I have broken down the set up into two segments; creating a WordPress-powered/hosted website from scratch and setting up WooCommerce store. If you already have a WordPress-powered/hosted site, you can skip the first part.


How to create a website using WordPress?
Let us start with the basics first, what is the one most important requirement to get a website up and running? A host or a hosting service provider.

A host provides you with the server space to store your website data, and the technology and services to keep your website live.

Now, WordPress gives you an option to use its hosting services, or you can go for a third-party hosting service provider.

If you choose to use WordPress's hosting, you can select a suitable plan, and WordPress will take care of everything. These websites are called WordPress-hosted sites.

And if you wish to go with a third-party host, you can use WordPress.org (free software) to create the site and then host it on your servers or external servers. These websites are called WordPress-powered sites. These are some of the recommended hosts who meet the requirements of WordPress. 

Note: You can opt for a WordPress-hosted website or a Wordpress-powered website. However, they have their benefits and limitations.

You can create your first WordPress website by filling this form. For more information, follow these simple instructions.
Once you are done with setting up the site, you can proceed to install the WooCommerce plugin.


How to set up the WooCommerce store?
Installing WooCommerce plugin is as easy as installing any other plugin on WordPress. All you need to do is click on the plugins button on the left side menu on your WordPress dashboard. You will see a list of plugins and search bar on the right side. Type "WooCommerce," and install the plugin. After the installation is complete, you will to "activate" the plugin. WooCommerce Setup Wizard will now help you with the further steps involving your store's details.

Another essential requirement is a theme which works well with your WooCommerce store. Not all the themes that are available on WordPress are compatible with WooCommerce. So you have to extra careful when you select the theme. You can choose a theme from the "appearance" tab on the left side menu.
The theme of your WooCommerce store plays a crucial role in keeping the users coming and engaging them when they are on your store. Hence, it has to be attractive. Your theme should also support WooCommerce features such as product pages, payments, etc. All these add up to the excellent customer experience that we all hope for.

Note: Inspect different elements of the WooCommerce theme such as user profile section, sample product pages, product cart, checkout page, etc. very carefully. You also need to understand how your store looks on different devices.

You learn more about the setup of WooCommerce here. 
Now that the set up is complete let us dig a little bit more into running your WooCommerce store.


How to run the WooCommerce store?
I am sure the WooCommerce Setup Wizard gave you an idea of what the plugin has to offer. You finished up with the primary requirements as well. Let us now explore some more important aspects to get used to which help you in running your store without much of a hassle.



Products: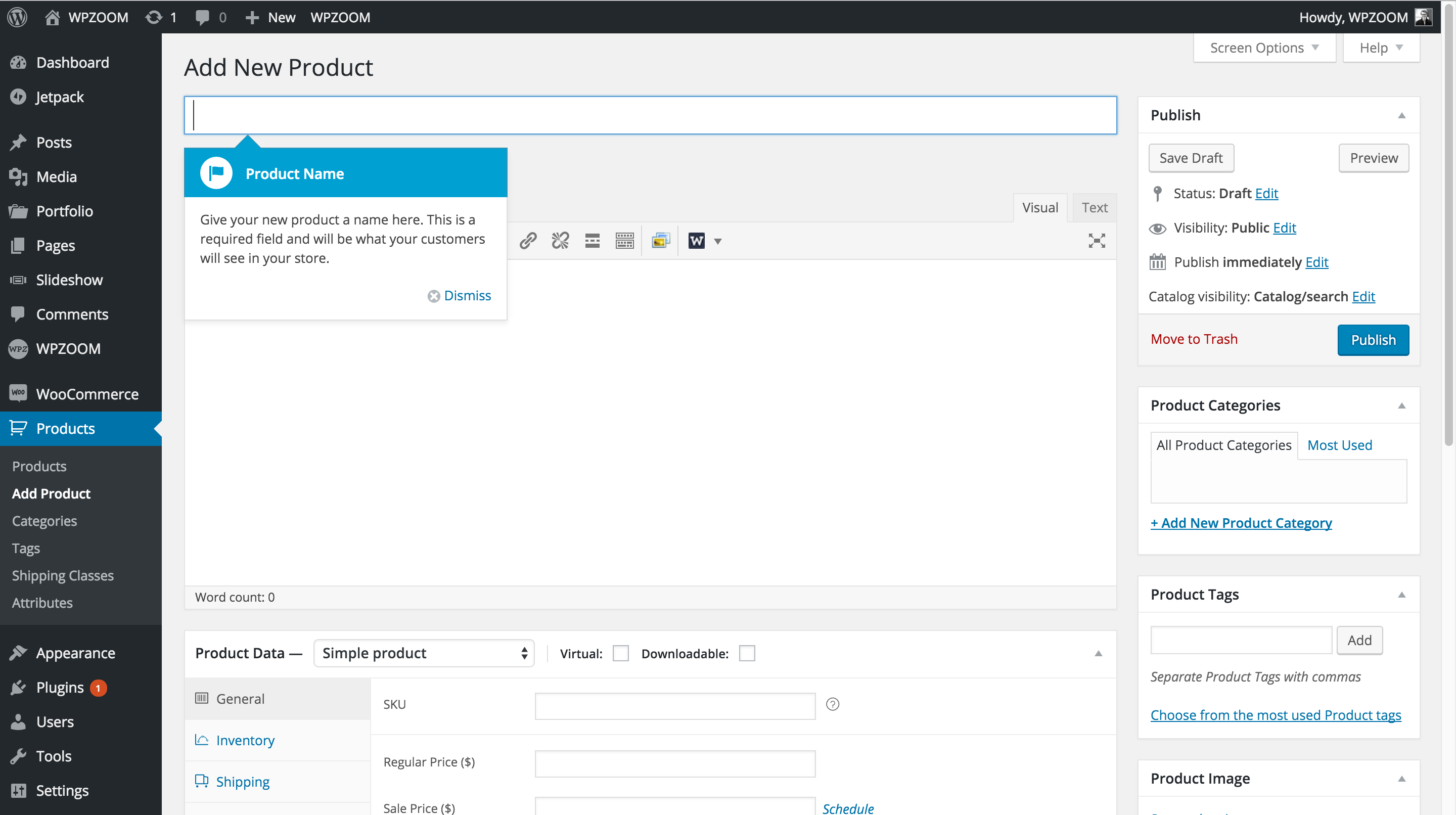 Products are going to make you money. I don't want to discuss why products are essential; you know that very well. I will tell you this; maintaining all your products could be a task. But different plugins work with WooCommerce to make it easier for you to manage your product inventory. You should consider using them as they save your time and leave a minimal scope for errors.

You can add products to your WooCommerce store from the WooCommerce tab on the left side menu. Hover the cursor on "products" and then click "add new" to go to the product page. Product pages look very similar to regular post pages on WordPress. However, there are particular fields which are specific to products.

Product-specific information such as product title, description, images, price, SKU, etc. are some of the essential fields. WooCommerce will give you suggestions when you add your products the first time. You hit "publish" when you are done providing the data.

Your products are now available on your WooCommerce website!

Learn more about products in WooCommerce.


Payments:
Payment Gateways such as Stripe, PayPal, Braintree, etc. offer their services on WooCommerce. But before you can decide on the payment gateway, you want to use, or if you need more than one payment gateway, let me explain payment gateways.

There are two types of gateways, redirect gateways and direct gateways.

Redirection gateways are gateways that take your customer off your website to proceed with the payment process. Direct gateways let users pay on your site.

Using a redirection payment gateway is best if you are website is not entirely secure from possible hackers as your customer's information such as credit card details, etc. could get stolen. It is not very user-friendly to send them off to a different website to make payment.

Most websites use direct payment gateways as it helps build trust with your customers and provides a good experience buying on your website.

WooCommerce and WordPress don't charge any additional commission on a sale. However, the payment gateways charge a fee for every transaction. Please get clear with these charges as well before you can decide on the payment gateway that is best for you.

You can look under "WooCommerce," "Settings" and then "Checkout" for all the available payment gateway options.

Learn more about payment options in WooCommerce here. 


How to increase the traffic of WooCommerce store?
With your payments in place, you are now good to start selling. But is this all?

Yes and no.

Yes, this is all. You uploaded products, you set up payments, and your website is live on the internet for users to discover.

No, because, how are these users going to discover your store?

A few of the internet users could randomly stumble upon your website, but is it going to be enough traffic?
We have a workaround to bring tons of traffic to your store. You can advertise your store on Google taking advantage of Google Ads. I understand you might be skeptical as it could a lot of work to set up Google Ads campaigns for your new WooCommerce store. But there some top companies such as AdNabu (us) who have built plugins that help you set up Google Ads campaigns in just a few minutes.

You can learn more about Google Ads plugins for WooCommerce here.



Conclusion: 
WooCommerce is self-sufficient to get the ball rolling. But in all honesty, you have to be smart and make use of different plugins to boost the performance of your store.
With what you have learned in this article, you will be able to get a fully functional WooCommerce store up and ready all by yourself. If you need any further assistance, feel free to contact us.

Smart companies are saving thousands of dollars in Google Ads thanks to AdNabu. Learn more about us and find how you can save as well
Learn more about AdNabu