Dynamic Remarketing Ads for eCommerce - Complete Guide
Google's Dynamic Remarketing Ads has been helping eCommerce businesses for a long time now. To get the already interested customers back on the website for online shopping or get users back on mobile apps that left without making a purchase significantly helps in sales. For most online stores, statistics note that just about 2% of visitors convert on their first visit. Therefore, remarketing to the rest 98% is a logical thing to do. If you haven't yet started with it, read on to know why you must use Dynamic Remarketing Ads.
What Is the Dynamic Remarketing for eCommerce in Google Ads?
It's a feature available in Google Ads (formerly Google AdWords) that was first rolled out in 2013. Dynamic Remarketing for eCommerce, a conversion-boosting tool, uses product pictures and its information from your web shop to show a personalized dynamic ad to people who visited your website.

The feature in order to retarget previous website or app visitors, product viewers, shopping cart abandoners are shown ads throughout their surfing on the Google Display Network i.e. a huge network of sites across the internet.

The feature helps to increase more clicks on your site, thus increasing CTR. By showcasing ads of relevant and popular products, you get to convert shoppers into buyers sooner.

The dynamic remarketing campaign is easy to roll out as Google Ads predict best dynamic layouts in accordance with the person, ad's placement and the platform. Be assured that your e-store's best mix of products is taken care of for every single ad.

Before jumping into the 'why', it is important to understand the 'how'. Google's dynamic remarketing for eCommerce feature generates extremely tailored display advertising using cookies collected from users. This technology enables online retailers to serve advertisements depending on the nature of previous visits and activities of a viewer, thus providing advertisements that have the biggest chances of generating web traffic, conversion, and effect.

Dynamic remarketing is not standard remarketing. In standard remarketing, products are shown to visitors regardless of what they had searched for on their first visit. Dynamic remarketing shows them the exact product they had displayed interest in, to compel them to come back and buy it.

This is much more effective targeting because these ads change based on individual users and user behavior, rather than just take a shot in the dark at bringing them back to the site.
A relatively new tool, Google Dynamic Remarketing is still being tested across selected sectors like education and retail, but the tech giant plans to expand this latest feature to other verticals as soon as possible. It's seen unprecedented success so far, with Google claiming that their users have seen a 450% increase in click-through rates after using the tool.
Why you need dynamic remarketing in Google Ads for your business?
Day by day, eCommerce trends shows its to be an even more competitive marketplace. ROI required being higher lists as a top priority for business and marketing decision-makers. This is exactly why Dynamic Remarketing for eCommerce is preferred because you get to target a variety of customer types such as all visitors, home page visitors, visitors to a specific collection page, users who visited all products of a particular product type, visitors who searched, people who added products to cart, visitors who completed a purchase, users who visited other pages.

Now let's take a quick look at what makes it a must for your web shop.
Need #1: Automated Data Collection
Google Ads collects data from your Product Feed with the Google Merchant Center account capturing product ids, images, price and more for creating a remarketing campaign as ads based and presenting it to the relevant audience. This way, no IT support is required and saves you from hassles of manual data feeding.
Need #2: Auto-optimization
Choose ad templates, layouts and customize them to your taste and website's aesthetics. Your set preferences become parameters for Google to auto-optimize your ads. Thanks to auto-optimization, there's no manual intervention required, although regular audits are still much recommended.
Need #3: Retains Customers
Since dynamic remarketing makes the ads personalized, a visitor is more likely to notice ads to products that they're seen before and even considered buying, which then prompts quicker shopping actions. This brings back the customers who once visited your e-shop but didn't buy anything and makes it easier to retain them as loyal customers.
Need #4: Less Abandoned Carts
Remarketing allows you to retarget cart abandoners by featuring the products left in their cart. Reminding shoppers by featuring the products they were already interested in is a great way to get them back to shopping.
Need #5: Covers Your Entire Inventory
Dynamic Remarketing Ads feature covers all your listed products i.e. every single product page of your e-store gets marketed!
Need #6: Brand Recall
Another fruitful aspect of remarketing is to increase brand awareness and recall because of which a customer is able to trust and recognize the brand even more.

The more successful the dynamic remarketing campaign, the higher your click-through rates (CTRs) will be.
How to Create Dynamic Remarketing Ads for eCommerce in Google Ads?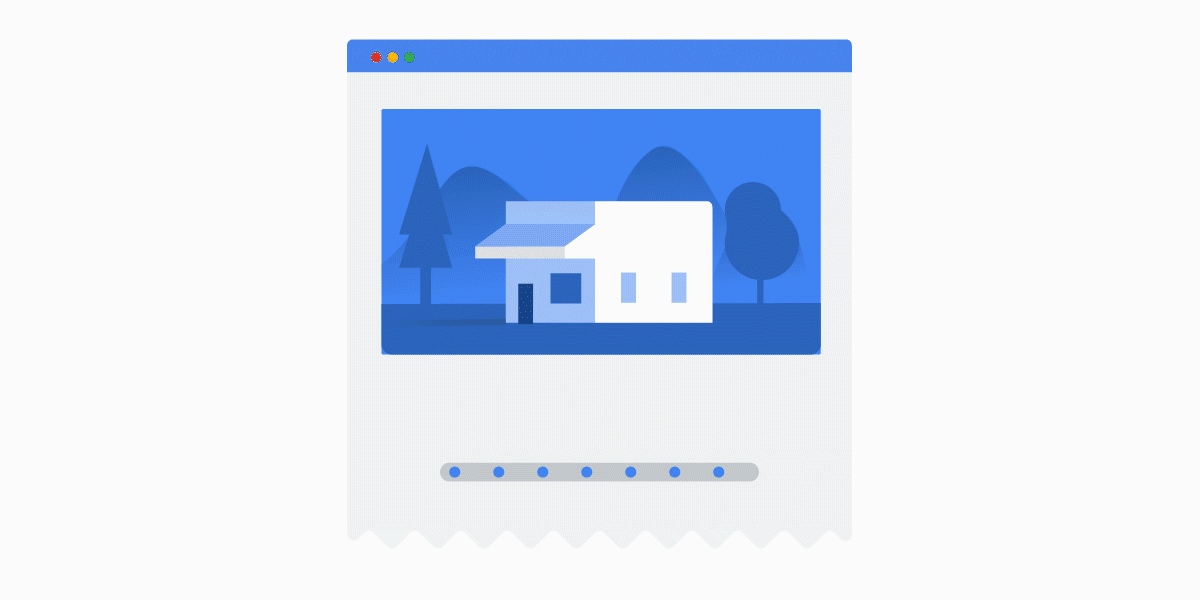 Method #1: The default way
Google Dynamic Remarketing can get complicated, especially if you don't know much about Google AdWords. The company has provided a step by step account of setting up dynamic remarketing ads campaign, and that's the default way.
Sign in to Google Ads and navigate to 'Campaigns' in the menu.

Click on the 'plus' icon and select 'New Campaign'.

Navigate to 'Display Network' and then click on 'Sales'.

Select 'Standard display campaign' and click on continue.

Choose your campaign name and a bid strategy, then set the amount for your budget as per your marketing requirements.

In the Audiences tab, click on Remarketing and select the correct remarketing list or choose the Google Ads' optimized list as it's an easier option.

Hit Done, then click on 'Use a data feed for personalized ads'.

Choose the Business type that best represents your products or service. Retailers will have to connect their Google Merchant Center account.
To create a new ad, click on the 'plus button', navigate to 'new ad' and select 'create campaign' to set up your fresh ad.
Method #2: The AdNabu way
Still sounds like a lot of work? eCommerce businesses sign up for AdNabu's services for managing and powering all their google ads campaigns including Dynamic Remarketing for Ads for boosting sales and increased spend on their online store. Additionally, will need to install a Dynamic Remarketing Tag on every web page on your site. This can be done manually; save time by allowing AdNabu to set it up for you, instead.

This tag communicates with Google and allows Google to understand what the shoppers on your website are looking at. It could be just about everything, websites, goods, product categories. The tag of remarketing defines various variables. You (sophisticated users) can therefore also use custom parameters (category of item, value, visitor age, etc.) in the tag.

AdNabu's friendly-to-pocket services result in well-managed campaigning hitting your set goals. All it takes is five minutes to sign up and create your dynamic remarketing campaigns.
Best Practices in Creating Dynamic Remarketing Ads for eCommerce in Google Ads
Best Practice #1: Feed-In Accurate Product Details
Since these ads will be personalized and targeted to individuals (use google analytics for more precision on targeting), you wouldn't want to showcase incomplete product details on your ads, especially the bestsellers.
Best Practice #2: Provide Creative Outlook for Ads
In the end, ads will make all the difference. You wouldn't want your customers to divert because of cluttered ads which didn't make them click right away. For best results, offer discounts on your products.
Best Practice #3: Add Custom Parameters to Your Remarketing Tag
It's important your tag's custom parameter ID value isn't a mismatch to your feed ID Value. One must be extra careful with the tags since this allows remarketing ads to be shown to the people who showed interest in a product or service in the past.
Best Practice #4: Remove Exclusions
Exclusions such as languages, locations, and placements will only narrow your customer base. Also, shoppers purchase according to their needs regardless of any such context.
Best Practice #5: Understand how to use Dynamic Remarketing Ads
This Google feature has a plethora of uses that any business can leverage to gain and retain customers. A great use for this tool is cross-selling products that, while not matching entirely to a user's search term, is still similar enough to convince them to take the leap and convert.
Best Practice #6: Track cash cows and potential revenue
It is important to understand where your traffic comes from and what they come for in deciding whether or not to use Dynamic Remarketing Ads. For some, re-engagement might be worth a shot while for others it makes a world of difference to their sales. It is key to evaluate how much revenue comes from returning visitors and how much higher the order value, order size or any other important metric is.
Best Practice #7: Differentiate between remarketing and dynamic remarketing
Google Ads has given users a remarketing option for years, but only recently was the dynamic remarketing feature launched. The key difference is that Dynamic Remarketing Ads are based on products that users have already viewed during their last visit, while standard remarketing ads show general product ads from your catalog regardless of what they may have viewed earlier.
Considerations While Creating Dynamic Remarketing Ads for Your E-Store
Consideration #1: Optimal Ad Placements
Google Ads provides you with a site category option to exclude your ad being presented around certain content types where your Brand's reputation turns sour.
Consideration #2: Focused Remarketing Lists
Consider segmenting your audience on the basis of their on-site behavior as this helps to structure your remarketing campaigns and then create remarketing lists that you can target with different bids or ads.
Consideration #3: Testing Ad Copy
Since there are a lot of ad layouts available, it gets confusing to choose from the variety offered. You could simply create and run two dynamic remarketing ad campaigns targeted to the same customer base and see what works for you. Make sure you give this the appropriate time.
Consideration #4: Updating Products Feed
You wouldn't want to create a bad user experience with irrelevant product feed. It's important that you have a fresh product and catalog feed with relevant product titles, images, and prices on all your eCommerce websites.
Conclusion
There are a lot of things to follow for making sure your campaigns work effectively. It's pretty time consuming and gets quite complicated. A plethora of how's of creating the best marketing campaigns for Google Shopping ads are available but require good management for ROI.

AdNabu provides expert consultation on what may work for your business and strives hard to provide optimal results for your set digital marketing budgets. Implementing tags or managing audience, we do it all! Be assured, that you're in the best hands and have got yourself the right digital marketing manager.
Additional resources